How It All Started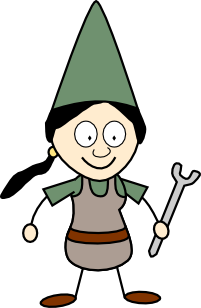 Hi, I'm a Ph.D. Bioengineer and robot repair guy for my day job. I created Nerni and her friends as bedtime stories to entertain my daughter. She tells me which characters she wants to hear about and what sort of adventure they'll have, and then I make up the story as I go.
I wrote down the best stories and made the picture books so my wife could read them when I had to be out of town. My daughter and her friends enjoyed the stories so much that I decided to share them with everyone. And, of course, my secret desire is to get kids interested in science and engineering.
Nerni Invents Clock is aimed at 0-4 year olds and Nerni's Ingenious Inventions is aimed at 2-5 year olds, but I've gotten reports that the books are a hit with older kids as well, especially pre-teen girls.
Contact me:
Words From Readers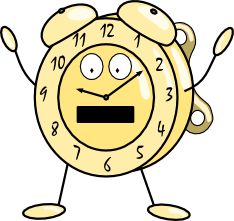 My nephew is a little inventor and loves this book, it's a great introduction for the budding little 2 year old scientist. Anyone know if there are more books available in this series? Andy
I love that this book is a simple narration with glimpses of NERNI's personality. She's creative, smart, forgiving, determined and seasoned gnome with a successful future in innovation. My 3.5 year old also knows the words and is asking if another book is in 'the library'. Kudos to Todd for really making the story come to life...I too am looking forward to the sequel. Holly from San Francisco
My 15 month old insisted we read this book at least once a day, and often many times a day! She knows all the words and now points out clocks whenever she sees them. She also looks for Nerni in the forest whenever we go hiking. We can't wait to find out what Nerni will invent next! Anouk from New York